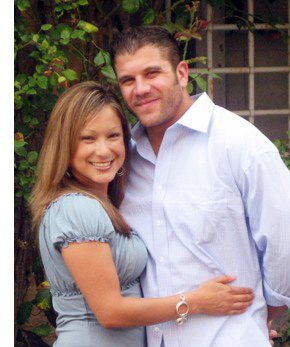 FELICE FORNO specializes in hand-stretched Neapolitan-style pizzas, baked on-site in our specially designed mobile wood fired oven or in your personal wood fired oven. We use only the finest ingredients, including locally-sourced produce and cheeses whenever possible. See our Pizza Menu for a list of our most popular pizzas and toppings.

As a full-service catering company, we also offer other fine Italian dishes, including appetizers, salads, breakfast items, sandwiches, dinner entrées, side dishes, and desserts. Please contact us for inquiries or more details.

What Makes FELICE FORNO Pizzas So Special?
Pizzaiolo Rico Felice makes authentic Neapolitan pizzas the way he learned from his Italian grandmothers, using only the freshest and highest-quality ingredients.


Our Oven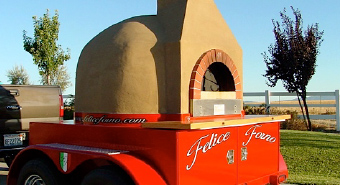 Rico Felice worked with Mugnaini Imports to design and build the very first commercial-grade mobile wood fired pizza oven. We use only dry oak or almond wood in order to achieve the perfect temperature for our artisan pizzas and other delicious dishes.
Our Dough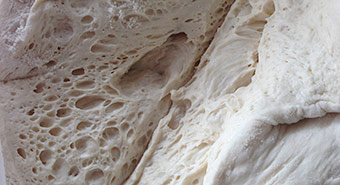 Rico's secret recipe uses fresh yeast and organic flour that is specially formulated for wood fired pizzas. Our dough is always handmade and results in a perfect crust that is thin and crisp, but still soft and moist on the inside.
Our Sauce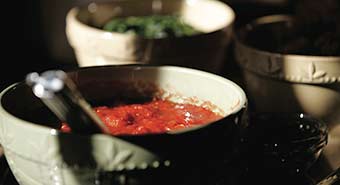 We keep things simple, using the San Marzano varietal of plum tomatoes (originally grown in the Salerno Valley on the back side of Mt. Vesuvius) and sea salt for a naturally fresh-tasting sauce.
Our Cheeses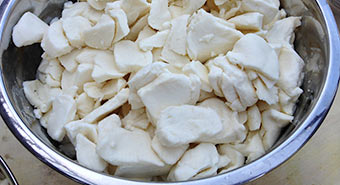 Most of our pizzas use the whole milk fresh mozzarella known in Italy as fior de latte ("flower of milk"). We have found an artisanal cheese supplier in Wisconsin that makes flavorful mozzarella, ricotta, and provolone in the Italian tradition. Other specialty cheeses are sourced from California cheese makers or imported from Italy.
Our Meats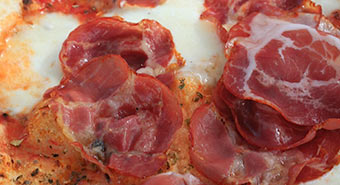 We make our own fresh sausage, using ground pork from the local butcher and a special blend of fennel and other spices. Our pepperoni, sopressata and prosciutto are all sourced from a high-quality salumi provider based in Parma, Italy.
Our Vegetables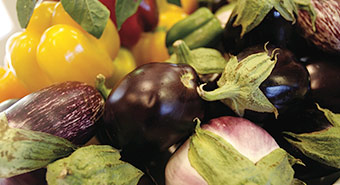 We use locally-grown produce whenever possible, but only when it is at the peak of freshness. As a result, our menu items may vary throughout the year. Oven roasted peppers, mushrooms, caramelized onions and zucchini are always available. Seasonal specialties might include asparagus, fennel, radicchio, baby spinach, leeks, or spring onions.
Copyright © 2014 Felice Forno.