Our Story
The story of FELICE FORNO begins long ago in the small Italian village of Donnici in Calabria. When members of the Felice family immigrated from Donnici to the United States in the 1920s, they brought with them a tradition of fine Italian cooking in wood fired ovens.
Rico Felice grew up surrounded by his big family and lots of great Italian food, including classic Neapolitan style pizzas. He enjoyed spending time with his grandmothers in the kitchen and helping  them prepare traditional Italian favorites.  
As he grew, Rico continued to enjoy cooking. He joined a group of cousins in Kansas City, where the family ran a large-scale catering business serving large corporate clients, the convention center, and major league sports teams like the Chiefs and the Royals.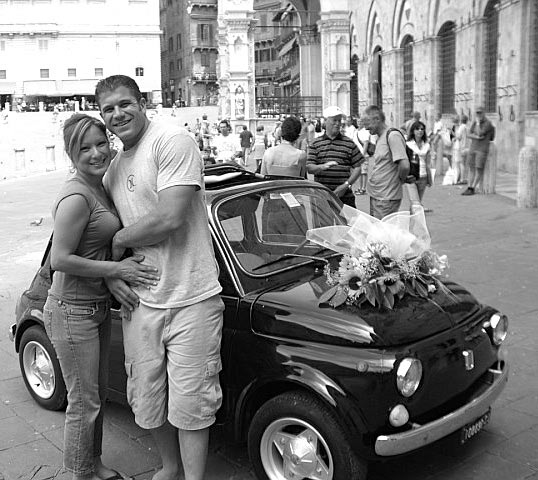 In 2007, after a trip to Italy with his wife Stephanie, Rico returned to California with a new idea. He wanted to design and build the first commercial mobile wood fired oven. After collaborating with Mugnaini Imports on this project, he began working for the company in wood fired oven sales and training. In 2013, after several years of working for Mugnaini while operating his own catering business, Rico decided it was time to devote his attention full-time to FELICE FORNO. He also continues to consult with and train professionals in the use of wood fired ovens.

Rico's grandmothers would be proud to see that their grandson is still using the traditional Italian recipes and techniques that he learned from them. And they would surely approve that FELICE FORNO is a family-run operation, with Rico, his wife Stephanie, and their daughter working together to provide great pizzas—and great memories—for all of their customers. Mangia!





Copyright © 2014 Felice Forno.